Media release: AVPartners appoints Andrew Hackett as Managing Partner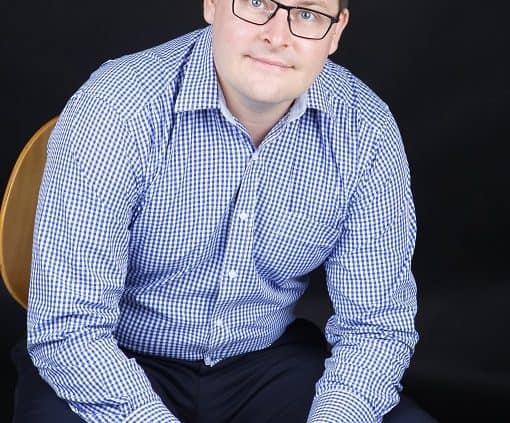 Leading audiovisual service provider AVPartners has appointed Andrew Hackett as Managing Partner.
The role will see Andrew lead the business (which places Partners and their teams at state-of-the-art venues across the country) building upon the company's unmatched reputation for service and event delivery.
Andrew previously worked as Business Development Manager and Partner at AVPartners. His promotion to Managing Partner recognises his unique skill set and passion for the company.
Prior to working at AVPartners, Andrew gained seven years experience in the real estate industry. Andrew has extensive experience in business management, business development, marketing, sales, negotiation and client relationship management. This, combined with a fresh perspective and innovative thinking, allows Andrew to bring a dynamic approach to managing a close-knit team, and deliver industry-leading service to clients.
Commenting on his new role, Andrew said, "My vision for AVPartners is to see the business continue to invest in leading audiovisual technology, to remain deeply committed to delivering five-star customer service, and to always strive for a team culture that attracts and retains skilled, motivated and entrepreneurial team members.
"Leading a team is more than just overseeing tasks and direction. Beyond my day-to-day role, I've immersed myself in the business which has given me unique insight into AVPartners and the audiovisual industry.
"One of my key priorities is ensuring the wellbeing of my team, and rewarding those who demonstrate outstanding commitment and deliver incredible customer service. Our reward programs, escape weekends and recharge events all work towards this goal.
"I love the fast pace of the industry, the developments in technology and the commitment of the people who work within it."
https://www.avpartners.com/wp-content/uploads/2018/03/Andrew-Hackett.jpg
650
510
AVPartners
https://www.avpartners.com/wp-content/uploads/avp_logo.svg
AVPartners
2018-03-09 09:12:23
2019-07-02 10:07:32
Media release: AVPartners appoints Andrew Hackett as Managing Partner