The newly installed LED screen at Sofitel Brisbane Central was a highlight at the unveiling of the hotel's rebranding event 'Live the French Way' on the 17th of July 2019. In-house audiovisual provider AVPartners completed an upgrade to the premier Brisbane hotel's event technology in the lead-up to the rebranding.
The technical upgrade was implemented throughout all meeting rooms and the ballroom. It included an LED lighting installation in the lobby which projects breathtaking slow-moving colour patterns onto the gorgeous glass atrium.
This stunning visual cue and the ballroom's impressive LED screen take the five-star luxury venue to an unprecedented level in the delivery of their events.
The massive 18m x 3.5m LED screen has the ability to be broken into a variety of smaller dimensions, right down to 18 individual 1m x 3.5m panels or to its full size sweeping across the entire ballroom.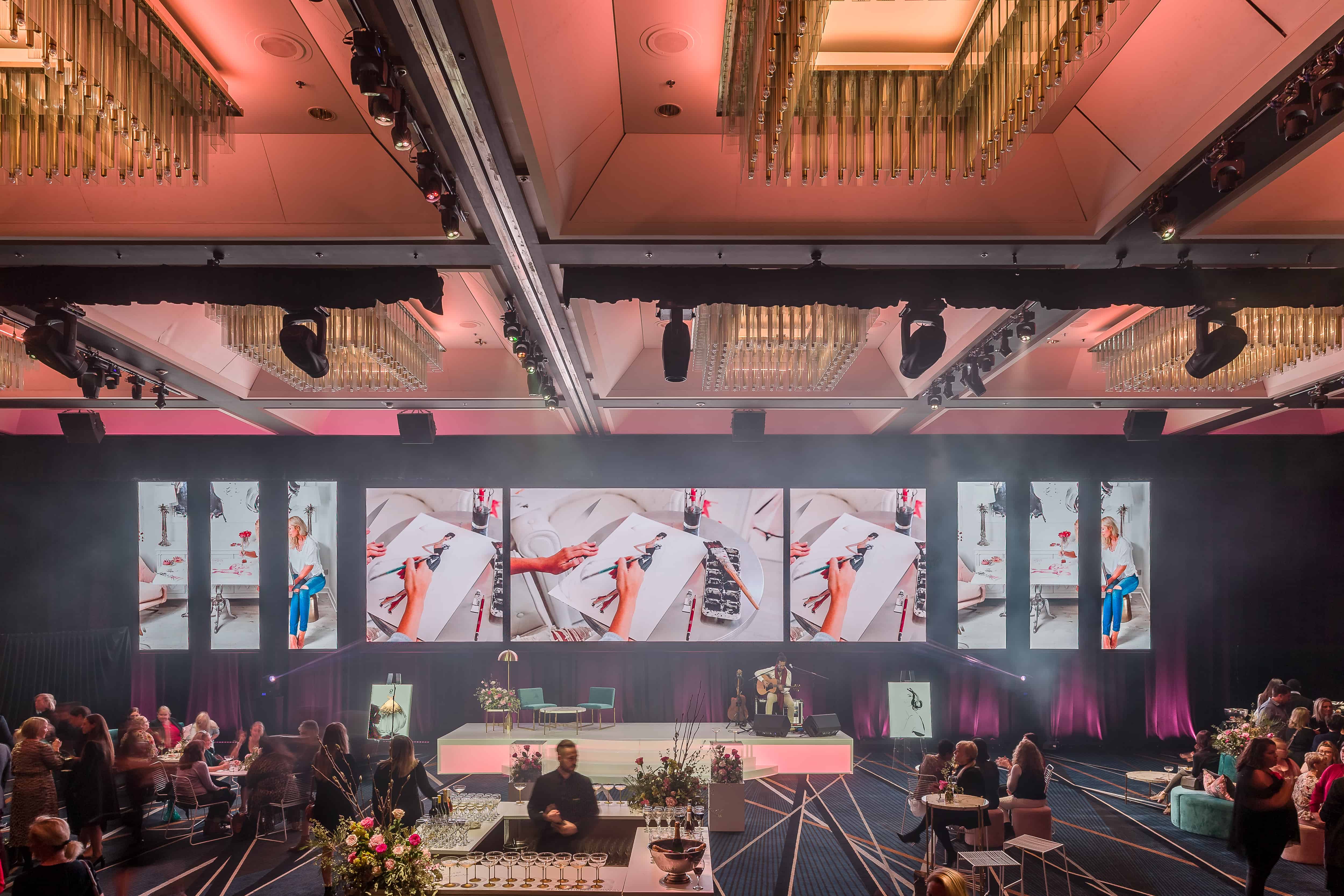 In smaller dimensions the screen features high-end 'plug and play' technology. This technology and the sheer size of the screen provides Sofitel Brisbane Central with a competitive advantage to offer their high-end and corporate clients, and enables endless combinations for innovative branding concepts.
AVPartners' Partner at Sofitel Brisbane Central, James List, says, "The scale of the screen is unique to the Sofitel and the clarity is mesmerising to experience."
AVPartners Brendon Biffin and James List set out to create a seamless technical event experience for Sofitel Brisbane Central's conference and event guests.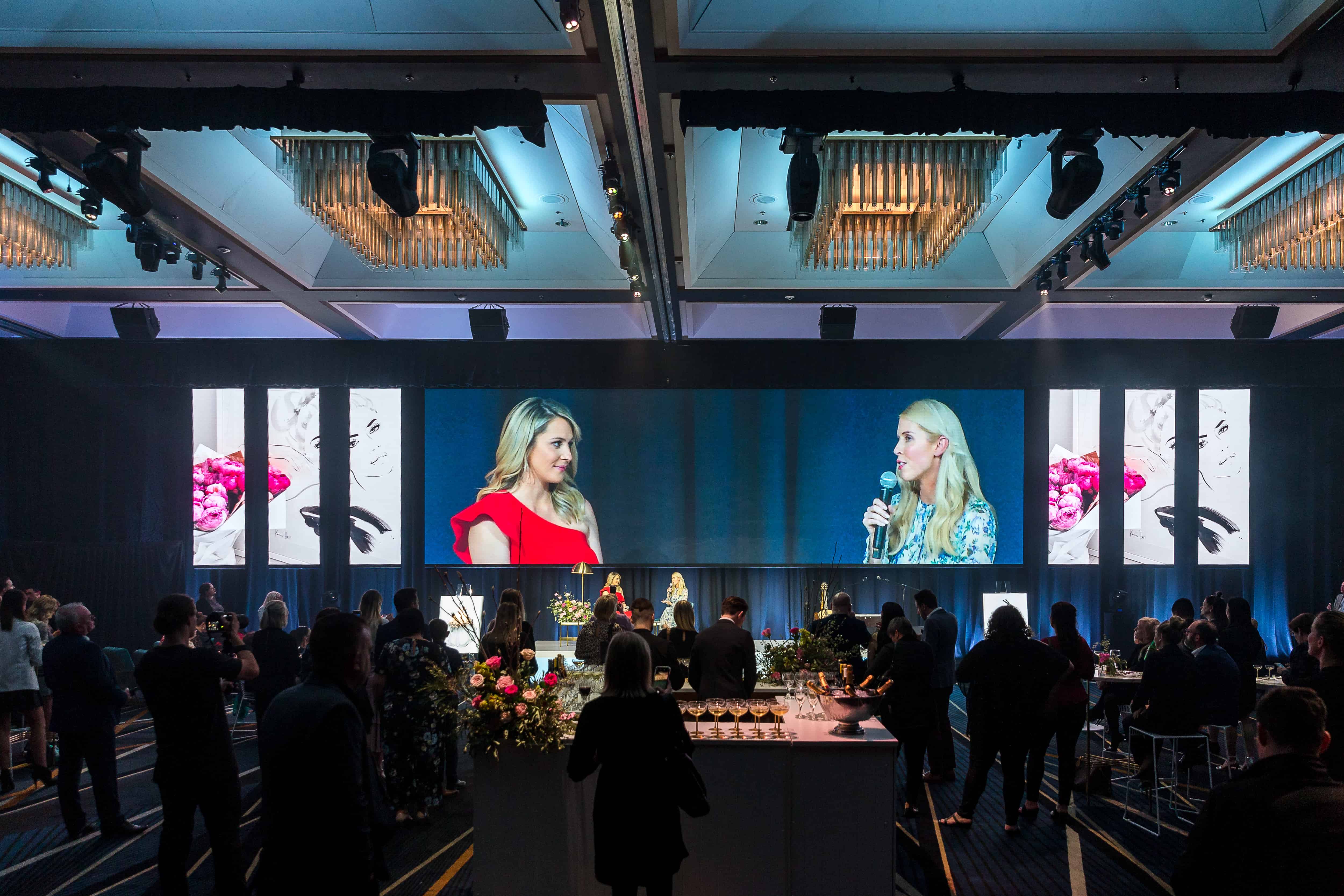 The technology has been tastefully integrated to complement the sophistication of the event spaces throughout the hotel. This thoughtful approach allows the team to link spaces and levels creating a feeling of cohesion in an event.
The launch party was the perfect opportunity for the AVPartners technical team and newly established Creative Media Department to showcase the state-of-the-art equipment, and for Sofitel Brisbane Central to present the new direction for the hotel; a blend of modern technology and luxurious French elegance.
About AVPartners
AVPartners is an unrivalled provider of audiovisual services to premier conferencing and event venues in Australia. AVPartners innovative service offering delivers fully-integrated event solutions through superior technical production and audiovisual technology, tailored event design and styling, and teams of highly-skilled industry professionals. Visit www.avpartners.com today for more information.
https://www.avpartners.com/wp-content/uploads/2019/09/SB-featured-image-LED-screen.jpg
1429
4268
AVPartners
https://www.avpartners.com/wp-content/uploads/avp_logo.svg
AVPartners
2019-09-19 09:11:36
2019-09-19 09:11:50
Media Release – AVPartners launch ultra-wide LED screen at Sofitel Brisbane Event