The newly-opened Sunshine Coast Convention Centre boasts the largest installed LED screen in Australia.
Five months after the grand opening of the Sunshine Coast Convention Centre (SCCC), in-house audiovisual provider AVPartners is delivering unprecedented event production services to the Sunshine Coast. AVPartners was involved throughout the planning and build of the $10 million purpose-built centre and has installed industry-leading audiovisual technology, the highlight of which is a staggering 24m-wide stage-to-ceiling LED screen.

The LED screen is the largest installed screen in Australia and is suspended on a custom track allowing it to be separated into multiple configurations. This technology caters for the traditional 16:9 content right through to the ultra-wide 24m screen, with tailored media bringing endless concepts for branding and event experiences to life. When in its full size, the screen boasts an 8K resolution width.

AVPartners' Partner Ritchie Harland said, "The sheer scale of the screen and the incredible colour replication means client content is delivered exactly as envisioned with phenomenal success. We're excited to be working with this state-of-the-art technology and creating unforgettable events for our clients."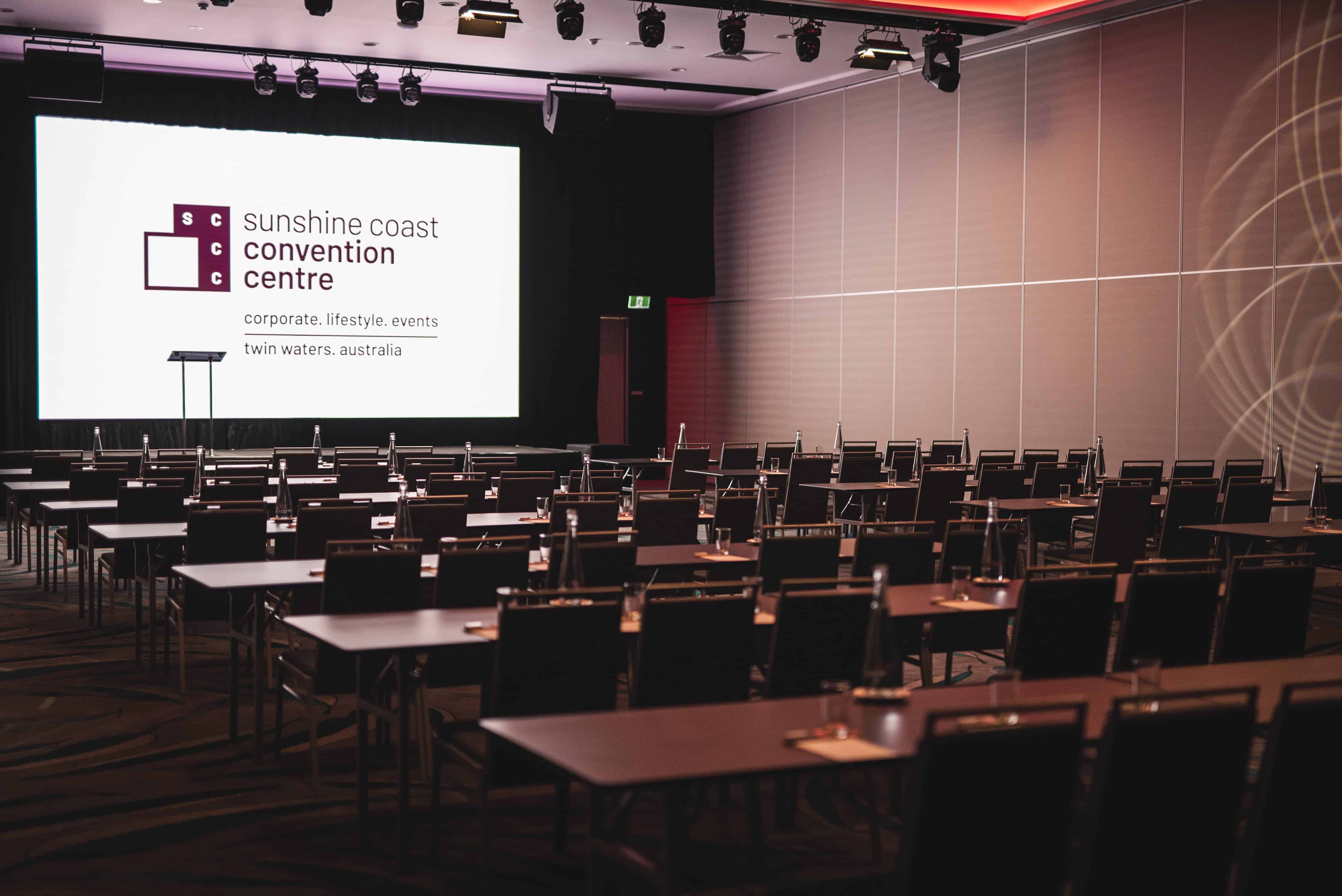 Event experiences can be created from the moment guests approach the Arrivals lounge, which is an immense 400sq metre area featuring high sloping ceilings, luxurious relaxed seating, an impressive 5m x 3m LED screen, digital signage and secretariat — all of which can be customised to suit a client's needs and tailored by AVPartners' expert stylists.

The tropical regional setting of the Sunshine Coast Convention Centre provides a point of difference to the facilities found in major cities and convention centres.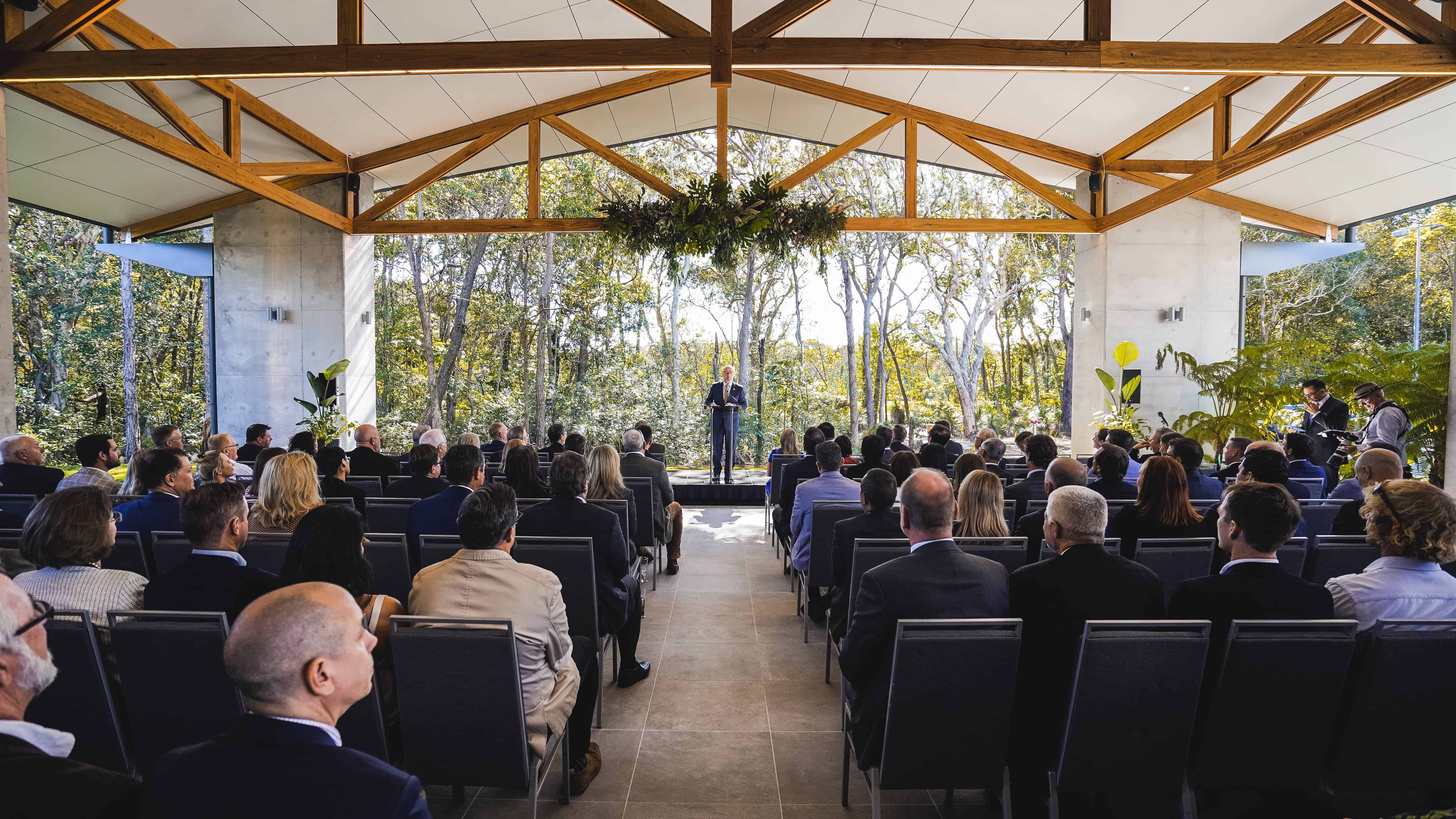 "Guests are stunned every time they step out of their events into the natural oasis surrounding the centre," Mr Harland said. "The setting becomes part of the event experience and is completely unique to the Sunshine Coast."

AVPartners provides the technology, style and expertise to deliver flexible, transformative and unique events from conferences to gala dinners, trade shows and exhibitions and social events.

As AVPartners were involved with the architects and builders during the design and development of the convention centre, installed audiovisual technology is seamlessly integrated into the venue.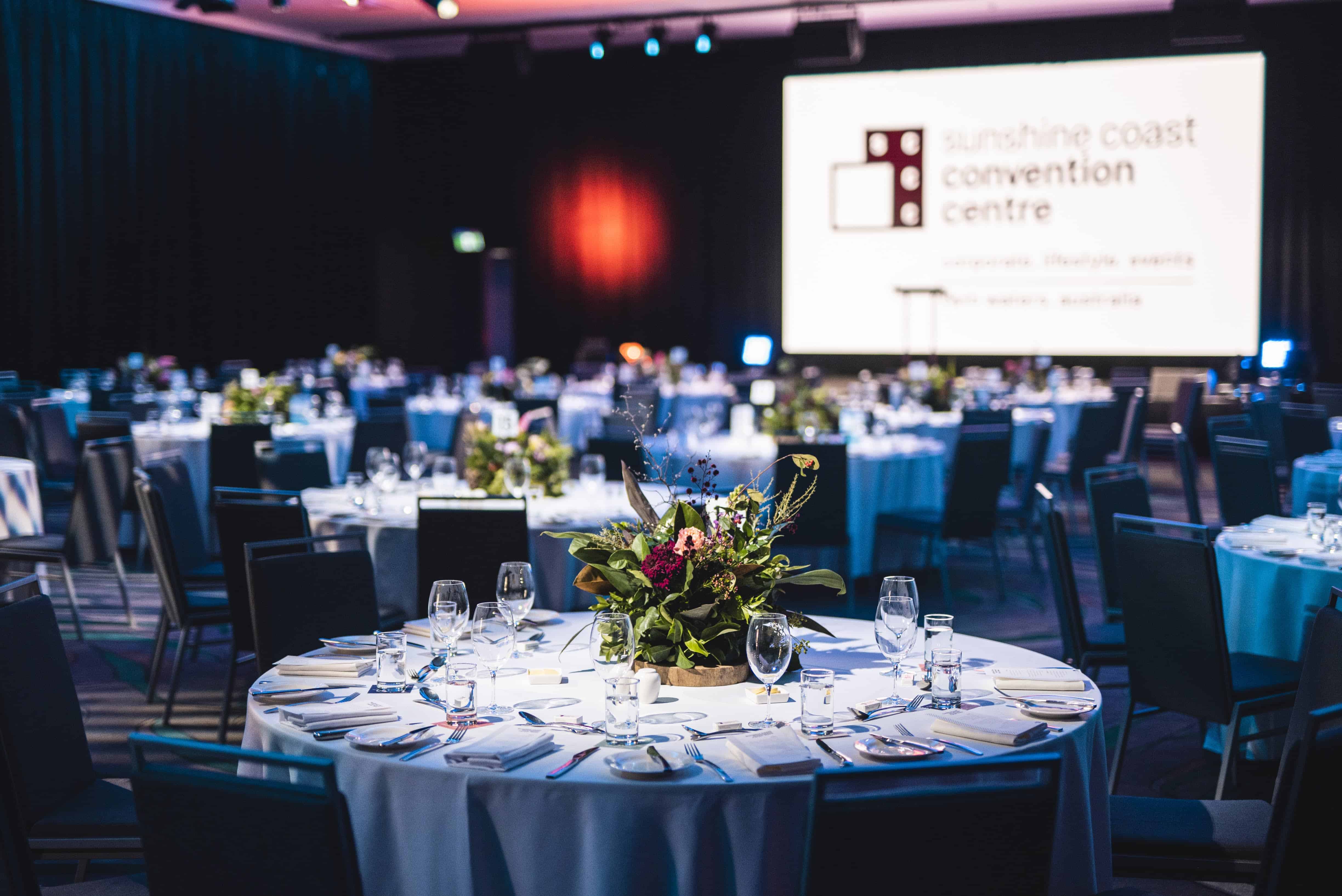 North-East Queensland regional partner for AVPartners Andrew Delangen said, "Being involved from the very beginning allowed us to put forward design ideas to provide a safer, faster, cleaner and future-proof product.

"This provides the client with flawless event execution, and means no matter where guests are positioned in a room, they will experience the clearest sound and unforgettable visuals, whether it is an event for 20 people or a thousand."

Ritchie and his team of Technical Event Managers, Stylists and Technicians are thrilled to be putting their abilities and technology on display this coming November when the Sunshine Coast Convention Centre will be hosting the Queensland Tourism Awards.

The event is a huge win for the Sunshine Coast and is one AVPartners is delighted to be a part of.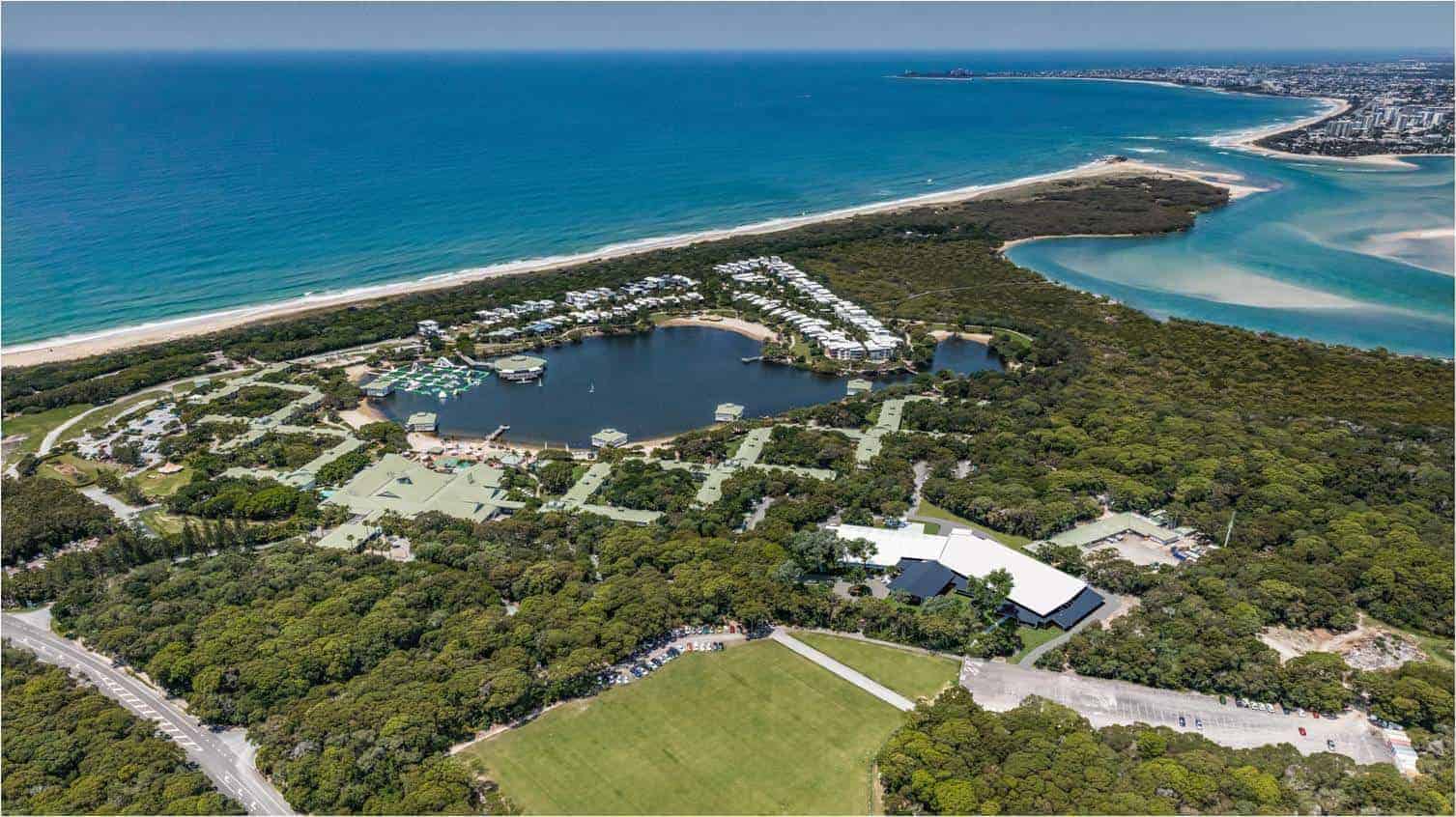 About Sunshine Coast Convention Centre and Novotel Sunshine Coast Resort

The Sunshine Coast Convention Centre is the ultimate conference, meeting and event venue destination, located within natural beauty of bush and beach at the Novotel Sunshine Coast Resort. The premier convention and event destination combines a world-class business and leisure venue with event expertise to create unique experiences. Industry-leading facilities cater for groups, organisations and associations across a wide range of industries and interests. With fresh air and fresh ideas, we offer a flexible new way to conference, curating unforgettable unique experiences which are outside the box and creatively integrate indoor and open spaces with world-class technology, hospitality and services.
Delivering Wonder-Full experiences and smart business outcomes. Step outside the box, this is not your average convention centre, discover more at https://sunshineccc.com/

https://www.avpartners.com/wp-content/uploads/2019/10/crop-feature-2.jpg
300
900
AVPartners
https://www.avpartners.com/wp-content/uploads/avp_logo.svg
AVPartners
2019-11-06 11:43:53
2019-11-06 11:44:08
Media Release – AVPartners launches 24m-wide LED screen at Sunshine Coast Convention Centre