How to choose the right event staging provider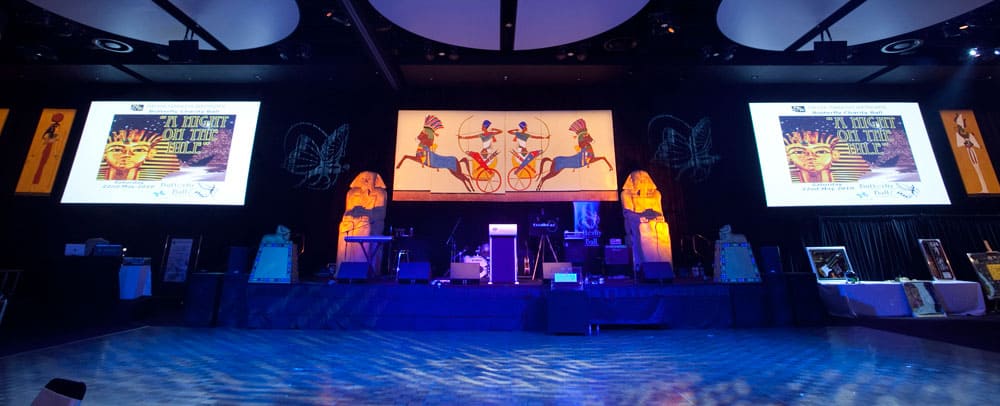 AVPartners recently featured in Australia ETB News 
Events are a powerful way to engage and interact with your audience. The success of an event relies on dedication, a lot of hard work and ingenuity.
Choosing the right event staging provider is critical to ensuring your event is a success. Not only do they take the stress out of event planning, they bring exceptional expertise and creativity to make sure your event stands out.
There are numerous providers in the industry today so you need to be savvy when finding the right partner for you. Here are some things to consider when securing an event staging provider for your next event.
Expertise and knowledge
Leave your event to the experts. Just as you are the specialist in your field, event staging providers are extremely knowledgeable about what does and doesn't work at an event.
A great provider can be trusted, provides great recommendations and respects your specific requests. As the old saying goes, if you think it's expensive to hire a professional, just wait until you hire an amateur.
Bring on board the best possible people to support you in ensuring your organisation's vision and goals are achieved. Ask yourself, what impression do you want to convey to your guests?
State of the art technology
Technology is constantly changing. It can be difficult to keep up sometimes but event staging providers keep their finger on the pulse. Not only do you want the technology at your event to be the latest and most sophisticated, it needs to work on the day. The right provider will make this happen and more.
Creativity
You want your event to impress and stand out from the rest. Finding an event staging partner that has new and innovative ideas will help you set your event apart from others in your field.
Quality Service
A great event staging provider will provide outstanding customer service. The team work hard to meet your needs, are responsive and develop a rewarding working relationship with you. They should also have experience in liaising with the venue, entertainment or talent and other suppliers, and abide by relevant workplace health and safety requirements.
Flexibility
Flexibility is crucial in the lead up to any event, as on some occasions circumstances will change and different avenues will need to be taken to create the desired result. Last minute changes can be stressful so it is always reassuring when your provider can not only support you, but be understanding throughout these times.
Commitment to success
Your provider should share your passion to deliver an exceptional event, on budget, on time, every time.
Securing the best event staging provider for your event is paramount to delivering a seamless and memorable show that your guests will be talking about for many years to come.
https://www.avpartners.com/wp-content/uploads/2013/11/PCEC22.jpg
406
1000
admin
https://www.avpartners.com/wp-content/uploads/avp_logo.svg
admin
2013-12-12 00:28:36
2013-12-12 00:28:36
How to choose the right event staging provider