How to make the most out of your event budget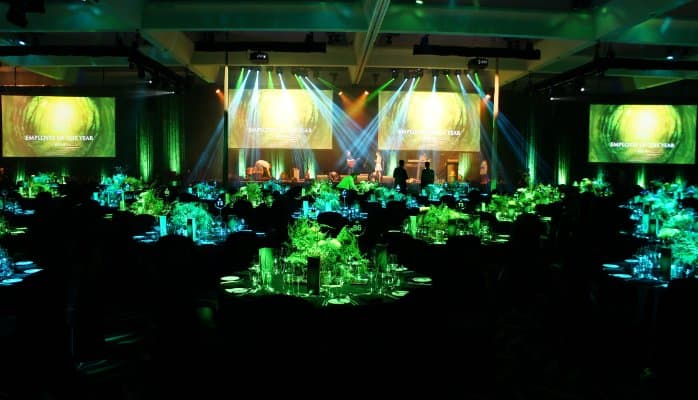 When planning an event, one of the main challenges planners face is staying within the event budget. You want to create a spectacular event, but you need to ensure the event scope is realistic. Working within budget constraints can be tricky, but by applying a little more creativity and thinking outside the box you might just find you end up with a better event!
Here are our tips on how to get the most bang for your event buck:
Use an event app
The latest trend in events is to have an event app. Printing is expensive and burdensome. An event app eliminates the need to print event information by allowing sharing of up-to-date information from within the app. Event apps also promote greater conference engagement, potentially leading to a higher ROI.
Select a great value venue
Most venues have an array of options when it comes to spaces available, and being flexible can allow you to achieve great results without the high costs. Using an event space in low season, for example, should be cheaper than high season.
Make smart food and beverage choices
Make savvy choices about food and drinks so you don't overspend. For example: don't stress about serving expensive wine brands; most people won't even notice if you opt for the house brands. Think about the type of event you're holding and the kind of food to be served. Dinner doesn't always need to be a sit-down affair; a cocktail function can prove to be a more cost effective and relaxed option.
Use lighting to theme your event
Great lighting can be a cost-effective and impactful way to theme your event. Some themes sound great in theory but can be very difficult to incorporate into an event without spending large amounts of money. Lighting can add vibrancy and colour, creating a unique and impressive event experience.
Leverage social media
Social media is an effective way to promote your event, build anticipation, keep attendees engaged and get feedback – without drastically increasing your budget.
Ultimately, when planning events to a strict budget, it's important to be flexible. Keep in mind that if you overspend in one area, you will need to underspend in another. Allowing some wiggle room within the budget and keeping costs down when you can will help you make the most of your budget.
https://www.avpartners.com/wp-content/uploads/2015/08/AAEAAQAAAAAAAAUEAAAAJDRiN2JjYjE1LWRlMDMtNGUwOC1iOThlLWIxZDBmNGE5NzIzNw.jpg
400
698
admin
https://www.avpartners.com/wp-content/uploads/avp_logo.svg
admin
2015-08-19 08:23:03
2015-08-19 08:23:03
How to make the most out of your event budget