Tips for hosting a gala dinner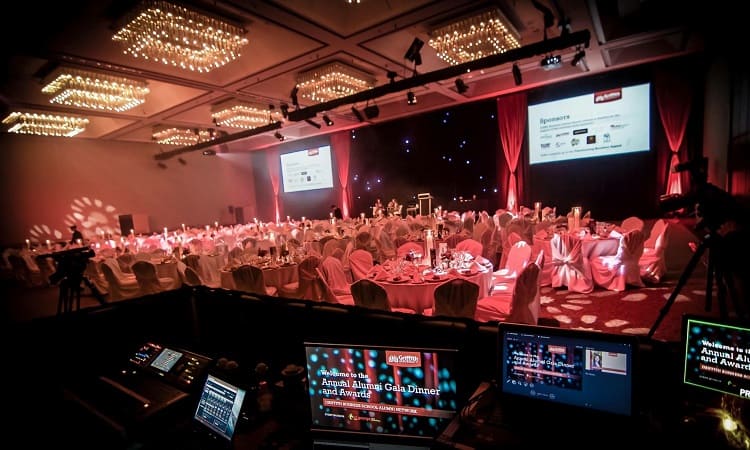 Gala dinners can be one of the best ways to gain support for your organisation and cause. They usually include dinner, entertainment, dancing, raffles, and silent and live auctions. While they require a huge amount of planning, they are so effective in raising awareness, fundraising and presenting your organisation and cause in a professional light.
Here are some of our tips for hosting a successful gala dinner.
Define the Event's Purpose
Outlining the purpose of the event and what you hope to achieve will give everyone involved a clear picture of what's ahead and keep people focused on the desired outcomes.
Set your Budget
You should determine a budget before the planning begins. Include all possible financial considerations, such as venue costs, food and beverage, entertainment, audio visual equipment and support, advertising, and prizes and items to be auctioned. Hopefully some of these things can be donated or discounted, but it's good to budget in for some contingencies.
Identify your Fundraising Methods
Selling tickets to the gala dinner is a great way to raise money for your cause, but that usually won't give you the most profit, so finding other ways to fundraise is necessary.
Some of these other options could include holding a raffle, a live or silent auction, selling advertising opportunities, and selling sponsorships or corporate tables. Depending on the event you could even have games that require a 'pay to play'.
Decide on the Venue and Theme
The environment and atmosphere of your event should be welcoming and allow people to socialise or network freely. Choose a venue which will be inviting and impressive for guests.
By selecting a theme for the event, for example 'striving for excellence', you can set out your vision or goal for the event. This will bring all activities together cohesively and set the tone.  A theme will also inform your decorating styling choices, entertainment, lighting and audiovisual elements, menu selection and activities. It's important that everything flows together to create a visually stunning environment, after all, you want this to be a night to remember!
Get the right AV Technical Support
Work with a reliable, creative and experienced AV provider.  You want access to quality equipment and dedicated people to help you deliver a spectacular event. Your AV provider can provide audiovisual, innovative design and styling, support to create that magical atmosphere for your guests.
Activities and Entertainment
A successful gala dinner includes suitable and on theme entertainment and activities designed to raise money. It's good to make sure guests have time and space to mingle, but you should also consider how you will maintain the energy of the atmosphere and the interest of guests throughout the night. A dance floor and games with small prizes are great for involvement.
Marketing and Advertising
It's so important to put the word out about your event throughout the community. Reach out to the local newspaper, TV stations and radio stations for pre-event coverage, and use social media where appropriate. You may even be able to use these avenues for seeking sponsorships and donations.
Interested to hear more about how AVPartners can help wow your gala dinner guests? Talk to us today.
https://www.avpartners.com/wp-content/uploads/2015/11/IMG_49041.jpg
450
750
admin
https://www.avpartners.com/wp-content/uploads/avp_logo.svg
admin
2015-11-24 18:37:41
2015-11-24 18:54:58
Tips for hosting a gala dinner