5 ways to engage your audience at an event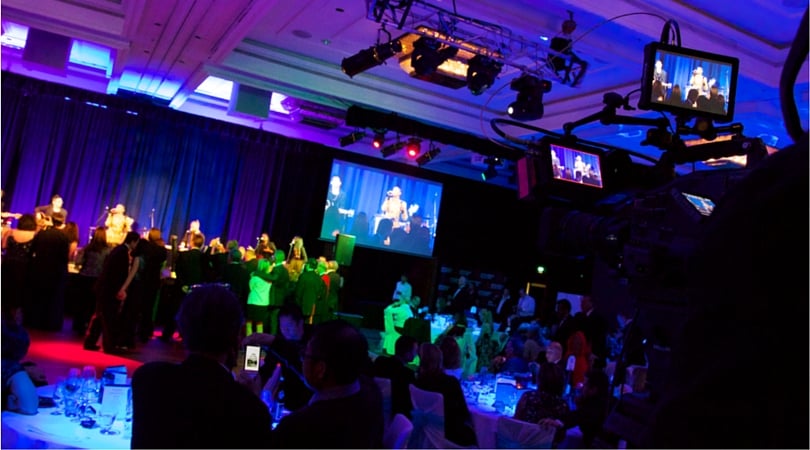 When it comes to holding an event, it's no longer enough to assume 'if you build it, they will come.' How do you make sure your event stands out, engages your audience, and leaves a lasting impression?
Here are five ways to engage your audience before, during and after the event.
Release advance teaser content to promote your event
If people are more emotionally invested in your event before it even happens, they are more likely to enjoy it, and pass on positive feedback to others. Your event might be months away, but you can start the engagement now.
Providing a sneak peek of the setup or planning of your event can allow people to become more engaged and start the event buzz as early as possible. This could include sharing new technology, clips from speakers, or photos of the venue or space.
Encourage audience involvement during the event
By giving your audience ways to participate and interact, it can help keep their focus and attention on the presentation.
More and more events are incorporating interactive tools such as event apps, real time polling, surveys and messaging so presenters, sponsors and event organisers can open up the dialogue, share information, and receive and answer questions instantly.
Display social exchanges
Whether your event is online, offline or a mix of the two, the full power of social media should be leveraged to engage your audience and spread event coverage.
People love to be engaged and share thoughts and images in real time via social media, helping develop a deeper brand connection with your audience. A social media display wall is a great way to enable this behaviour.
We suggest setting up with an event hashtag so that your audience can easily tweet or post about the event and have their tweet or other posts displayed on the big screen at the event for all to see.
Do something unique
It's no secret that your event needs to shake things up and be different to cut through the noise. Creating unique and personal event experiences is a great way to target your event audience authentically. Clever marketing ideas such as personalised invitations or fun, branded theatrics can set your event apart.
Creating a special experience during your event allows more engagement with your attendees and hopefully, a positive lasting impression.
Keep people talking after the event
People love to share and relive their highlights from events, so providing content that they can easily consume and share will keep engagement ticking over even after your event. Blog posts, videos, images and social media posts relating to the event experience are great ways to get attendees to interact with your brand long after the event is over.
https://www.avpartners.com/wp-content/uploads/2015/11/Untitled-design-1.jpg
450
810
admin
https://www.avpartners.com/wp-content/uploads/avp_logo.svg
admin
2015-11-04 11:52:44
2015-11-04 11:54:56
5 ways to engage your audience at an event