Using colour to help deliver and enhance your event message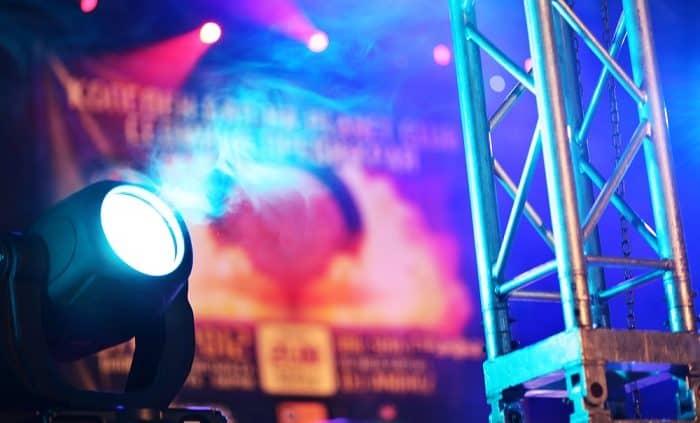 Professionals in neuroscience, interior design and advertising know very well the impact colours can have on our mood and how we experience things. Colours can excite, provoke action and can even encourage concentration. So how can event planners make the most of colour at their events?
While there isn't one magic colour to use in events that will evoke a positive response from event attendees and make your event memorable, studies have shown that different colours can ignite different emotions in people. So depending on your event objectives, you might want to consider using certain colours to drive home your messaging.
Using colour in your event decor and lighting can influence the way your guests engage with your event and can create a memorable experience. Here's how colour can make an impact on your event delegates:
Cool colours
Cool colours including blue, green and violet generally have a calming effect on people. Blue is a cool colour that is often used at corporate events. This is no coincidence. The colour blue relaxes people and studies have shown that it can help with focus and concentration. It can stimulate clear thought and put people at ease. Consider using the colour blue in your event decorations to create a calm atmosphere. You can also use blue lighting during event activities to improve guests' attention spans and encourage concentration. The colour green can have a similar effect on our emotions. It is reminiscent of nature, and can therefore have a soothing effect on people.
Warm colours
Warm colours like red, orange and yellow create feelings of warmth and positivity. These colours remind us of warm weather and carry an energetic feeling with them. Red in particular has been proven to stimulate the mind and enhance our heart rates. It is a colour that can influence us to act. Consider using the colour red to communicate your event messaging throughout your event. It can be used in your event banners, in your decorations or on your screens.
Incorporating colour
Colour can be incorporated into your decorations, stage set and lighting. While the colours used in your design and decorations will be fixed throughout the duration of your event, you can use different coloured lighting throughout your event to enhance and complement any event styling. This helps to create different moods and experiences for your guests. Utilising different colours throughout your event can keep your guests engaged and entertained.
If you would like advice on incorporating colours into your next event, contact AVPartners today.
https://www.avpartners.com/wp-content/uploads/2018/07/AVP-blog-colours.jpg
466
700
AVPartners
https://www.avpartners.com/wp-content/uploads/avp_logo.svg
AVPartners
2018-07-25 08:15:59
2020-06-15 13:07:57
Using colour to help deliver and enhance your event message