How to hold an outdoor event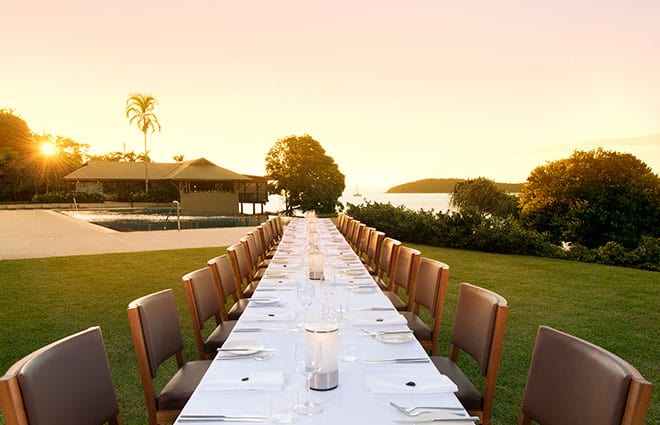 The warmer weather is upon us and that means one thing – outdoor events! Outdoor events provide a unique backdrop and freshness for your event. You can get really creative when leveraging the character of the outdoors and you usually have a lot more space to work with than when planning an indoor event.
However, while exciting, the outdoors does present a new set of challenges when it comes to planning and executing a successful event. Here are some of our tips so you can get the most out of the open-air event experience:
Make sure your event is suitable for the outdoors – not every event will work outside, such as a lengthy seminar, so don't just hold it outside for the sake of it. Is vision required for the dinner, some outdoor venues may be difficult to use a projector and screen due to wind, consider LCD screens or an LED wall.
Choose a venue or location – consider if the venue or location is already equipped for events. Consider whether there are amenities, access to power or any undercover areas, and also how easy it will be to get in and out of the area for loading in and out. Also, if needed, make sure you get permits and check for noise restrictions.
Ensure the comfort of guests – consider where guests will sit, how easy it will be to access drinks, food and any amenities, and if it is likely to be a hot summer's day, what shade will you provide? If it is a cooler night event, can the venue provide gas heaters?
Organise the lighting and sound – just because an event is outdoors, doesn't mean you have to miss out on any of the lighting and sound effects available to indoor events. Not only should you have lights for safety, to mark pathways or exits, but you can also get creative with event lighting and sound. Often, lighting can be complement or replace decorations.  Sound sets an ambience that guests will be talking about for weeks to come! The important thing is to work with an AV provider with experience working on outdoor events. They will understand how to mix sound in an outdoor space, what technology to use and which lighting effects to choose. For night events it is also important to consider general area wash, will there be enough light for people to see? How will it be evenly distributed over the venue and will it set the ambiance you desire?
Check for pests – it's always a good idea to make sure you know what pests could be around the area, and if needed, organise a pest exterminator prior to the event.
Watch the weather – have a backup plan in case the weather turns on the day of the event, and also keep an eye on the wind, making sure to secure anything loose. It is likely the wet weather call will need to be made early in the day. It may be sunny at the time but with a forecast for storms. With enough time an experienced event team will likely be able to transform an indoor venue to a similar style. If you leave the call until mid afternoon there is only so much they have the time to do.
Outdoor events are a fantastic option and present guests with a change of scenery from what they are used to.
Need help with the AV at your outdoor event? Contact us.
https://www.avpartners.com/wp-content/uploads/2013/11/2013.11.15.CIM_.hamilton.jpg
425
660
admin
https://www.avpartners.com/wp-content/uploads/avp_logo.svg
admin
2016-01-27 15:28:02
2016-01-27 15:28:02
How to hold an outdoor event