How to decide on the theme of your event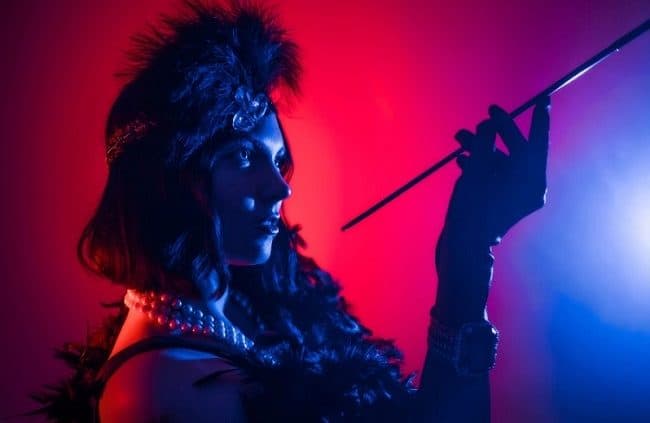 When planning an event, one of the first things you need to decide on is the event theme. A theme is the overarching idea or concept behind your event, that not only gives the event structure, but can inspire guests and reinforce your event message and key takeaways.
Stuck for theme ideas? Some event themes we have coordinated include: a wild west theme, roaring 20s, the 80s, the 90s, pop star, masquerade, acrobatic and circus theme, Spanish, French, chocolate fantasy, black and gold, global cuisine, the Olympics, and a jungle theme.
Whatever event theme you choose – make sure you fully commit! This means being consistent with the theme throughout all event touch points, such as the invitations, programs, marketing, decor, dress code, food, entertainment, and music.
While you don't have to have a theme at your event, we find it aids in creating a seamless event experience for both planners and guests. Also, once it's decided on, it helps to steer all of your planning decisions. But never fear, an event theme can be as detailed or bare as you like; sometimes simply utilising a lighting colour combination to evoke the right emotion is enough to make your mark on guests.
Here are our tips when it comes to deciding on your event theme:
Know your event objective
Make sure you're clear on why you're holding this event, and why people will attend. What message do you want to impart on your guests? What will be the key 'takeaway' from your event, will they learn something, support something, be rewarded for something or simply have a great time?
A clear event outcome and intention is crucial for an effective theme to be developed.
Know the nature of your event
A gala dinner aimed at fundraising will require a different theme to a Christmas party. The nature of your event and how it fits in with your business or brand will help determine the direction to go in with your theme. That's not to say you can't have fun with your theme if it's a formal event! Just that you need to be aware of it and tweak ideas where necessary.
Know your audience
It sounds obvious, but just like determining the nature of your event, you need to figure out who will be in attendance and what they might want or expect from this event, and plan accordingly. If it's an event where children will be in attendance then you can steer clear of the more risqué themes, or if the event is attempting to showcase your professionalism to potential clients you can cancel the clowns. It's all about what is appropriate to your audience, while still being on point for your event message.
Know your venue
If you can align your theme with your venue, your event will have that extra special aspect of being seamless. You can do this by either having a theme in mind and choosing a venue which can accommodate it, or you can choose your venue and then your theme to suit it.
Know your audiovisual provider
Many venues, such as the ones AVPartners is partnered with, can offer you the expertise of in-house audiovisual (AV) technicians to bring your theme to life. Hiring an in-house AV team can be a great benefit, as in-house teams know their venues well, can offer you a wealth of knowledge and experience, and tailor audio, lighting and vision options to suit your event and theme.
Know your event colours
Whether you incorporate colour into your overall theme or the colour IS your theme, you'll want to ensure that you're choosing the right colours for your event objective, feel and message. To find out more about colours, read our post on how colours can create atmosphere at your event.
Contact us today to discuss your event theme ideas further!
https://www.avpartners.com/wp-content/uploads/2018/03/shutterstock_642924520-3.jpg
473
650
AVPartners
https://www.avpartners.com/wp-content/uploads/avp_logo.svg
AVPartners
2018-02-21 11:06:37
2018-03-29 12:35:24
How to decide on the theme of your event