How attending events can impact your business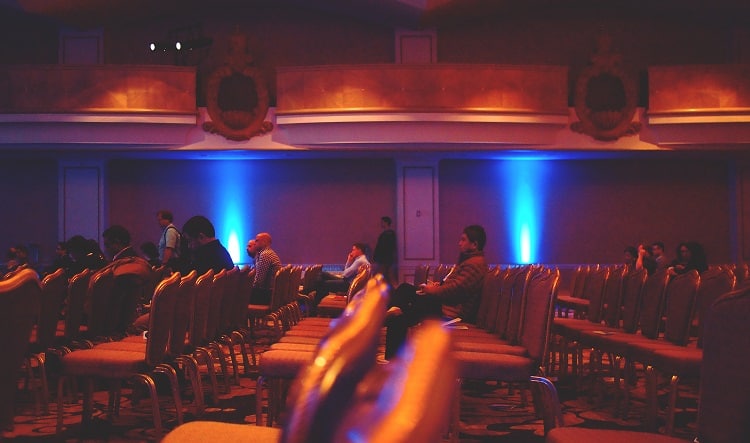 Attending an event can make such a positive impact on your business and brand. In this day and age, we often overlook the importance of being in a live environment, and interacting with people face-to-face. It's important that while attending events, you utilise this time for your brand and business, and you're not just a fly on the wall.
Being active at events can bring your business many benefits. Some of the most positive impacts from attending events include:
Networking
While networking can be a bit of a buzzword, the act hasn't lost it's charm. Most people attending events have similar goals and are likely to be interested in networking as well. It can be really refreshing to connect with people in your industry that you can help or who can help you in some way. You never know who you'll meet or what collaborations may come of it!
Changing up your routine
Attending events and putting your business out there is a great way to shake things up and inject some life into your team. The day to day of business can get mundane at times, so it's nice to let off some steam and change up your normal patterns.
Showing your brand to the public
Events are a great way to showcase your brand and services to the other guests. You may be well-known, in which case an event can be a great time to humanise your brand, or you may be just starting out, which means people can get to know you straight away. People do business with people, so show them that you're real and that you have passion for what you do.
Educational opportunities
No matter how much you know about your industry, there is always something to learn, even if it's in a general sense. A lot of events have fantastic educational components and can leave you with a lot of great ideas to implement.
Above all, don't forget to have fun! The event may be business related but that doesn't mean you can't relax and enjoy yourself. You'll be far more approachable that way too.
Excited to plan your next event and impress your guests? Talk to us today.
https://www.avpartners.com/wp-content/uploads/2016/03/1CA9B8B9301.jpg
443
750
admin
https://www.avpartners.com/wp-content/uploads/avp_logo.svg
admin
2016-03-31 20:40:29
2016-03-31 20:40:29
How attending events can impact your business