How to decide on the best seating layout for your event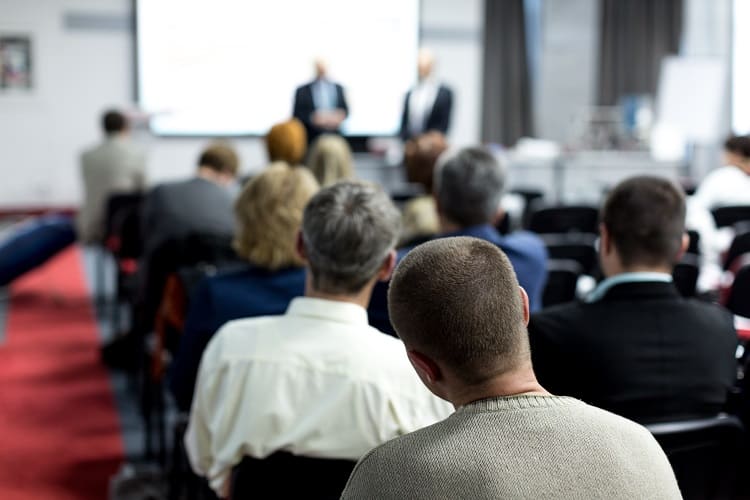 The task of choosing a seating layout for your event may seem small or unimportant, but it is what will decide the flow of your event. You need to ensure that the layout suits the theme and style of your event, and that you are utilising the event space to its full potential.
The layout should give your guests the most comfortable experience for the setting and style of event. You'll need to consider if people will be eating in a formal setting and therefore needing tables and chairs, or if they will be encouraged to mingle and network where a cocktail style layout might better suit.
Here are the most popular seating layouts and which event types they best suit:
Cabaret
This style is popular for conferences, gala dinners and training sessions. Guests are seated at a round table, all facing the front, with only five or six chairs so that no one has their back to the main stage or focal point. Cabaret style can take up more room though as you need more tables to seat everyone.
Banquet
The banquet seating style is similar to the cabaret, however it utilises the entire table and seats eight to ten guests. This takes up less room and makes serving food more streamlined. Banquet seating is ideal for awards nights, gala dinners, weddings and other such events.
Cocktail
A cocktail layout does not usually involve chairs, but instead utilises a few high-rise tables as mingling points for guests throughout the event. Consider the type of event you're having, the guests who will be attending and if it will make sense to have them seated or not. This layout is great for Christmas parties and other social functions, along with more casual weddings.
Boardroom
The boardroom layout is essentially a large table setup with chairs around, ideal for board meetings as people are facing towards each other which makes interaction easy. This layout is used a lot for corporate meetings, events and small presentations.
U-Shape
The U-shape seating layout is ideal for when the boardroom layout is too small for your event needs. Commonly used for small conferences, workshops and meetings, it is made up of tables positioned into a U-shape and makes it easier for each person to see the speaker or screen if one is set up.
Theatre
This seating layout takes up a lot less room per person and is ideal for conferences and other such presentations. Guests are seated in rows and all facing the front, much like in a theatre, giving everyone easy viewing.
Classroom
The classroom layout allows guests to be seated behind long tables. It's similar to the theatre layout but gives guests the use of tables, so for this reason it's ideal for training, workshops, meetings and conferences where writing may be required.
Need some help deciding on your seating layout? Contact AVPartners today.
https://www.avpartners.com/wp-content/uploads/2016/04/1773856.jpg
500
750
admin
https://www.avpartners.com/wp-content/uploads/avp_logo.svg
admin
2016-04-14 16:58:12
2016-06-23 09:09:22
How to decide on the best seating layout for your event