How poor sound quality can affect your event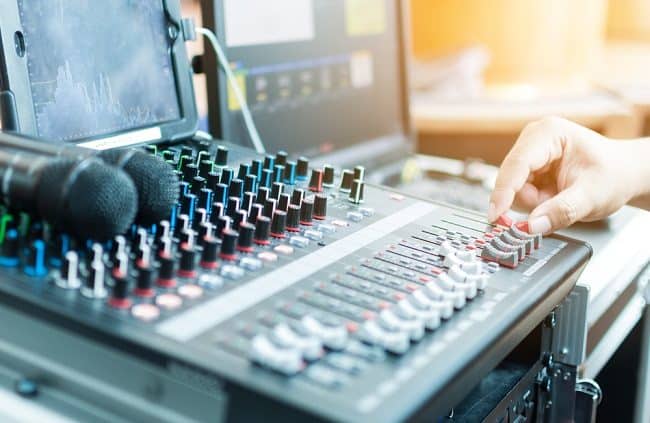 What is an event without sound?
Whether it's in the form of music, speeches, presentations or more, sound is a crucial part to any event. It's what informs, educates, and entertains your guests; evoking emotion, cause and action. Without it, you would struggle to get your event message across clearly to your guests.
Microphone mishaps, audio delays, or broken sound are just a few of the sound issues that can occur, and have the ability to make or break your event.
So, how can poor sound quality affect your event?
Your guests
Your guests come to your event expecting to be impressed, so it's a real let down when things like audio fail to meet their expectations. Poor audio can leave them feeling underwhelmed, and can also give them a negative impression of your business, brand, or event purpose.
Your business or brand
With poor audio, your event message may not have had the desired effect or cut-through with your guests, which can make the whole event feel like a waste of time and resources. It can make you appear under prepared and unprofessional which means that guests will be hesitant to do business with you in future.  
Your team
When people work with you at events – be that employees, volunteers, suppliers, sponsors or vendors – they are putting their faith in you and expect a good outcome. When that doesn't happen, it can actually make them look bad and hurt their reputation, even if they had nothing to do with the issue.
Your future events
If people weren't impressed at your last event, it's unlikely they'll return to the next one. They may even spread the word about how unimpressed they were which means other people may not attend who weren't even directly affected by the last event!  
Bottom line is – the result of poor sound quality at your event can have lasting effects.
So, how can you ensure that the sound at your next event is without fault?
Hire a professional audiovisual (AV) team
Without the right expertise, things can and do go wrong. A knowledgeable and experienced AV technician knows how to get the balance right to ensure sound is clear, consistent and at the right volume. They're also on hand to organise, manage, and control it throughout the entire event.
A great AV technician will make adjustments on their sound board to smooth out variations and distribute a more consistent level of sound from speaker to speaker, or song to song, as your event progresses. They can also tune the sound to combat any complications in the acoustics of the event space and amplify the output signal from the speaker to the loudspeakers at the right volume for your audience.
Hiring an in-house AV team, such as AVPartners, can be a fantastic option as in-house teams know their venues well, can offer you a wealth of knowledge and experience, and can tailor audio options to suit your event.
Contact us today to discuss the sound at your next event.
https://www.avpartners.com/wp-content/uploads/2018/04/shutterstock_502188346-Copy.jpg
488
650
AVPartners
https://www.avpartners.com/wp-content/uploads/avp_logo.svg
AVPartners
2018-04-18 11:53:37
2018-04-24 14:25:03
How poor sound quality can affect your event