What to do when things don't go as planned at your event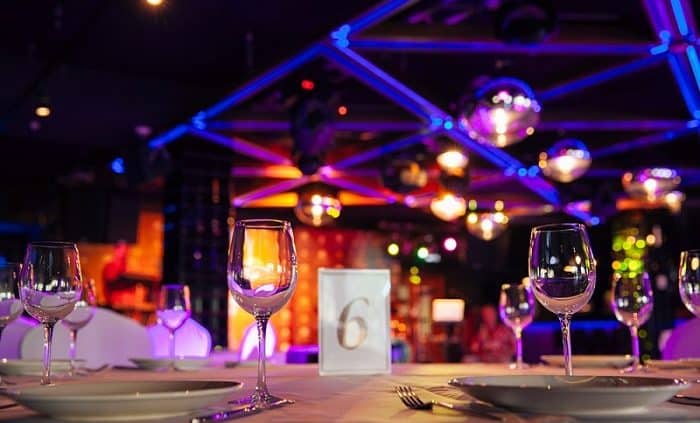 Planning an event can be really fun and exciting, but it's not without its challenges.
Giving guests an experience to remember, something that will leave a positive and lasting impression, is a great outcome to aim for. However, you need to plan accordingly in case things don't quite go as you had envisioned on the day.
The best way to do this is to prepare your contingency plan well ahead of time. A general rule of event planning is that it's a good idea to checklist everything and double check items at different intervals leading up to your event. Give agendas and timelines out to everyone that could benefit from it. On the day of the event, arrive early. This will give you extra time should something happen and need immediate attention. Remember, there's no such thing as being over prepared when it comes to event planning!
Even with all your forward planning, things might still pop up that you weren't expecting, or that you can't really control. Here are some of the common mishaps we see at events and how to address them:
Schedule overlap
Giving your event's schedule some wiggle room will do wonders for the little overlaps that tend to occur. Leaving a little room before and after scheduled items will mean that if something needs to push a little, it won't make the entire event run late.
Weather issues
It is important to have a contingency plan for the weather as it can be really unpredictable. Depending on your event type, this could be as simple as organising umbrellas for some light rain, or it could mean moving your entire event indoors, away from bad weather.
Vendor issues
You may have a vendor cancel unexpectedly, or they may have resourcing issues. While this is a bit out of your control, what you can do is make sure you are in direct contact with them regularly in the lead up to, and during, the event. Arrive early on the day and ensure they have everything they need for their work to run smoothly. Also, have a list of backup vendors ready in case the unexpected happens.
Technical problems
Technical problems can happen at the most inconvenient times, such as when someone is about to speak on stage. Always make sure you are using a professional and reputable AV provider. This will minimise the chance of technical problems and ensure you can address any issues that do arise. Make sure your AV technicians offer onsite support throughout your event, and that they have their own contingency plans in place too. This way, you will always feel secure knowing the show can go on.
Medical emergencies
Medical emergencies require fast reaction times and leadership. At a minimum you need to be aware of where the emergency exits, medical emergency kits, and fire extinguishers are located in your chosen venue ahead of your event. It's also not uncommon to have or request that a venue representative conduct a safety and housekeeping speech at the start of the presentation, informing guests of what the fire alarm alerts sound like and where the muster points locations are located.
When (or hopefully, if) unexpected things happen at your event, try to remain calm but react as quickly and effectively as possible. Guests will remember how well the issue was handled, or may not even realise there was a problem in the first place.
We're always prepared for the unexpected here at AVPartners. Contact us today to work together on your next event.
https://www.avpartners.com/wp-content/uploads/2018/02/shutterstock_270157814-1.jpg
466
700
AVPartners
https://www.avpartners.com/wp-content/uploads/avp_logo.svg
AVPartners
2018-02-07 06:50:56
2018-02-16 07:17:35
What to do when things don't go as planned at your event