6 things to consider before you plan your next conference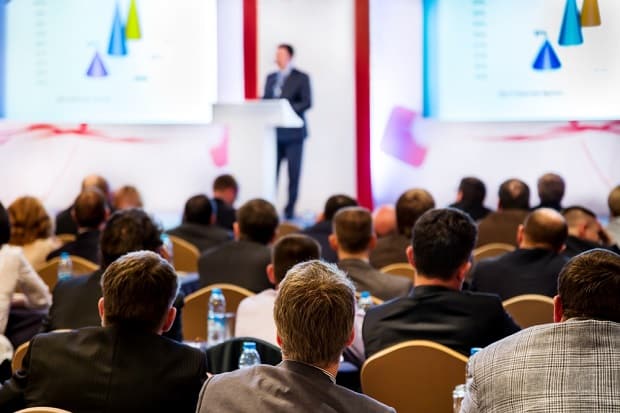 As businesses and brands strive to cut through the noise of the digital age to reach their ideal customer or client, it's more important than ever before to offer a unique conference experience that engages customers or clients, and leaves them with a positive and lasting impression.
So, before you begin planning your next conference, consider the following: 
The vision and theme
Your vision should incorporate the 'why' behind your event. Why are you holding a conference, what is its purpose and why is it worthwhile for people to attend? Your theme should be a unifying factor, it can be as broad or narrow as you like, but will help guests understand and be aligned with your event's purpose.
The target audience
Who are you trying to target? Think about your overall event outcome and what you would like to achieve from the event. Are you inviting or attracting the right people to help you reach that event goal?
The venue
Choosing the right venue for your conference is crucial to its overall success. Once you know how many guests you intend to attract, you will have an idea of the type of venue you'll need. Your venue should also be able to assist you with catering and accessibility options. Be sure to also consider the style of the event, and make sure that the venue reflects this along with the guests' expectations.
The speakers
Speakers at a conference offer an ideal way for relevant and influential people to share their advice, stories, and expertise to the event attendees. Plan to book these people in early, as they can be a major drawcard to attracting people to your conference.
The audiovisual technology
Choosing the right AV and event staging provider is critical to ensuring your event is a success. Not only do they take the stress out of event planning, they bring exceptional expertise and creativity to make sure your event stands out. Whether you want to use lighting elements to create atmosphere in the room, or require a stage to be set up with microphones and speakers, a good AV team will have you covered. Your ideal venue should have a preferred or in-house AV and event staging provider, such as AVPartners.
The photography
Good event photography is something that lives on well past the event. The photos give attendees an opportunity to reflect on the event once it's done and show others what they missed out on. They can also be used to advertise the next event, or to liven up your social media channels.
With all this in mind, you'll be well on your way to planning an engaging and successful conference. Contact us today to see how we can make your conference a success.
https://www.avpartners.com/wp-content/uploads/2018/02/6-things-to-consider-before-you-plan-your-next-conference.jpg
413
620
AVPartners
https://www.avpartners.com/wp-content/uploads/avp_logo.svg
AVPartners
2018-01-24 08:09:38
2018-02-01 21:06:23
6 things to consider before you plan your next conference