How to hold an experiential event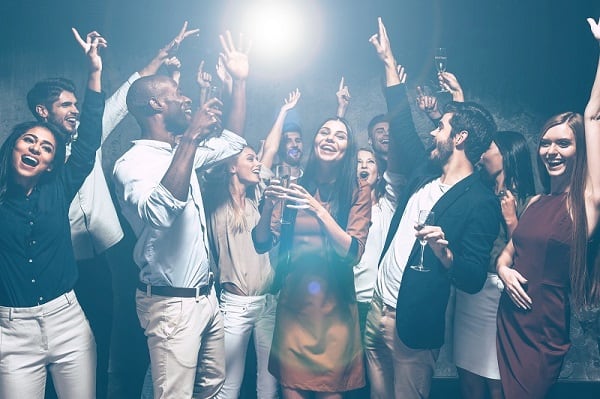 All events need an element of interaction to really give them a wow factor. An experiential event is one that offers guests a unique experience that leaves a lasting impression.
This could mean anything from 3D elements to product demonstrations, from physical activities to virtual reality experiences. Instead of just pushing a message out to your audience, an experiential event provides an immersive and interactive experience, enabling people to engage with your brand in person.
Here are our top ideas for planning your next experiential event:
Explore creativity
People come alive when given the opportunity to be creative. It reminds them of a more carefree time. Try something outside of the everyday – such as having a chalk graffiti wall they can draw on, or a photo booth where they can be silly then take home a souvenir.
Get people learning
Giving people an opportunity to learn something new makes a big impact. For example, you could try a cooking demonstration, an origami lesson, or a dance class! Have fun with it and people will be talking about it for months.
Get up close
If your event includes entertainers or dancers, allow them to go outside of the norm and showcase their talent in unconventional areas, such as among the guest's tables or on the bar. If it's different, it's interesting.
Incorporate AV technology
AV technology can create spectacular experiences which resonate with guests. From virtual reality, to creating an immersive look and feel through lighting, AV can make a big difference.
Talk to us about how you can incorporate digital elements, lighting and sound at your event to create a 360 experience.
https://www.avpartners.com/wp-content/uploads/2017/09/Event-experience-1.jpg
399
600
AVPartners
https://www.avpartners.com/wp-content/uploads/avp_logo.svg
AVPartners
2017-09-06 11:36:27
2017-09-12 11:52:14
How to hold an experiential event