What to do after your event to ensure its ongoing success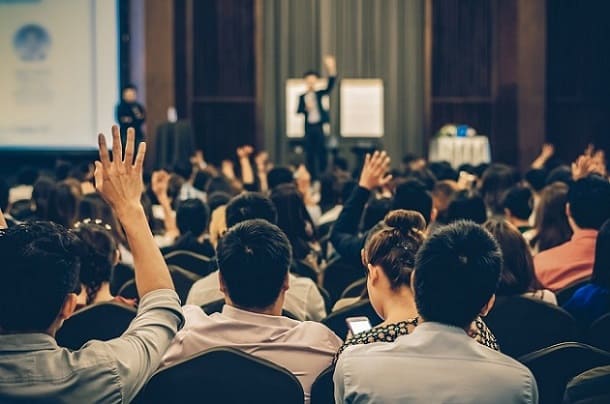 The success of an event doesn't need to be dictated by what happens on the day alone. Yes, everything should run smoothly on the day, your guests should be engaged and you'll want to make sure you meet your event objectives. However, an event's success can extend well beyond the actual day.
Even a successful day can be tainted by a lack of post-event follow up and evaluation. So here's what you can do to ensure the success of your event after the event itself.
Follow up
Following up with your guests after your event is an important way to let them know that you care about them. A follow up can be as simple as thanking them for attending on your event's Facebook page or sending an eDM that reinforces your event objectives and says thank you.
Post-event evaluation
Undergoing a post-event evaluation is the best way to analyse what went well and what you can improve on next time. It can help you identify areas where you might be able to tighten up your budget and things you missed that you might like to include in your event next time around.
Feedback surveys
What a post-event evaluation might miss, feedback surveys can make up for. Who better to analyse your event than the event guests themselves? Asking your guests to answer questions about the different aspects of your event can help you to view your event from the perspective of your guests. This type of analysis can really help with improving the event experience at your next event.
Showcasing your event on social media
Social media is one of the best ways to communicate information effectively and efficiently to a wide audience. It is also a great way to show-off your event, boost brand awareness and build anticipation for any upcoming events. Showcasing your event on social media might include sharing footage from the event, developing and sharing an event video that showcases the event's highlights, or creating and sharing a photo album from the day.
Provide a next-step
Whether it's on social media or via email marketing, providing a next step for your guests is a great way to keep them engaged with your brand and event. It can also increase the likelihood of guests attending your future events. Provide one simple call-to-action in your communications with guests, for example "Visit our events page to find out what's coming up" or "Sign up to our mailing list to stay in the loop".
If you would like to maximise the experience at your next event, contact AVPartners today.
https://www.avpartners.com/wp-content/uploads/2018/08/AVP-blog-post-images-1.jpg
404
610
AVPartners
https://www.avpartners.com/wp-content/uploads/avp_logo.svg
AVPartners
2018-08-08 18:38:22
2020-06-15 13:07:57
What to do after your event to ensure its ongoing success