What you need to know when choosing a venue for your event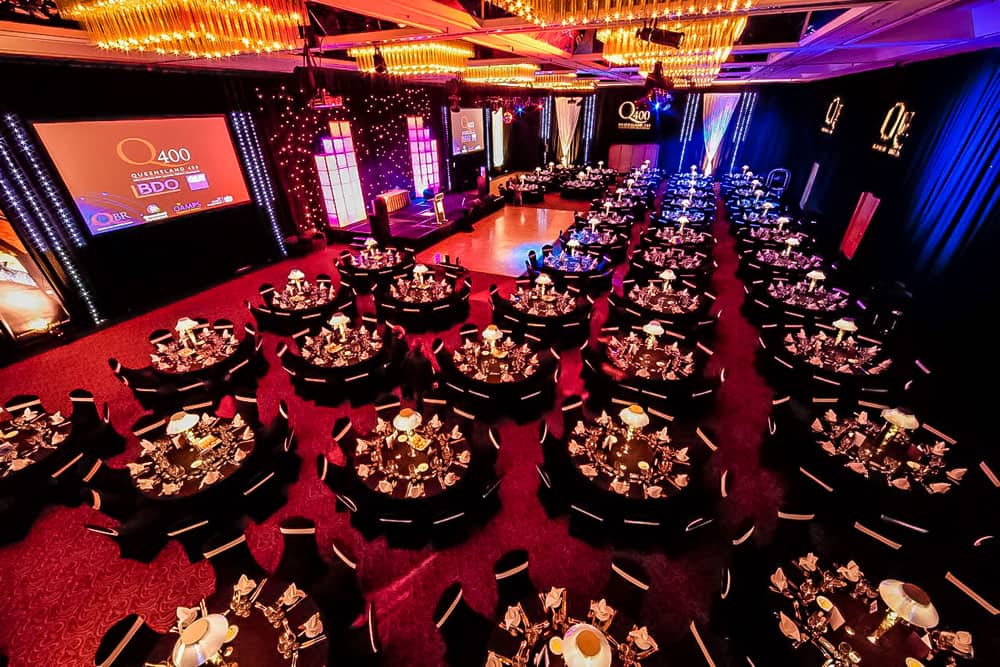 When planning an event, one of the most important aspects is where the event will be held. The venue that hosts an event can mean the difference between a successful event, and a mediocre one.
Luckily, we have some experience working with awesome venues! Check out our tips below that will help you when it comes to choosing the right venue for your event:
Consider all event aspects
When it comes to choosing a venue, you should consider the location, catering options, technology access, seating options, number of guests, type of event, guest expectations and desired event atmosphere including whether the venue reflects the chosen theme and style of the event.
Opt for a reputable AV and event staging provider
Look at whether the venue has a preferred or in-house AV and event staging provider and assess their quality. Choosing the right AV and event staging provider is critical to ensuring your event is a success. Not only do they take the stress out of event planning, they bring exceptional expertise and creativity to make sure your event stands out.
Here are some things to take into consideration when deciding on an AV and event staging provider for your next event.
See your event ideas come to life
There are so many different event types available these days, and if you have a particular idea in mind, it's a good idea to speak to venues to confirm whether or not they can help your vision come to life. You might want to hold an eco-friendly event, a team building event, or an immersive event – all of which come with different needs and outcomes.
Speak to us today if you'd like to hold your event at one of our state-of-the-art partner venues.
https://www.avpartners.com/wp-content/uploads/2013/11/Black-Tie-Formal-Theme-Gary-Hacketts-conflicted-copy-2013-07-11.jpg
667
1000
AVPartners
https://www.avpartners.com/wp-content/uploads/avp_logo.svg
AVPartners
2017-06-26 10:15:01
2017-06-26 10:15:01
What you need to know when choosing a venue for your event